WEST MIDLANDS PENSION FUND
Placements
The success of our graduate programme has been overwhelming, bringing talent from across England and Wales to the West Midlands, and of course, the Fund itself.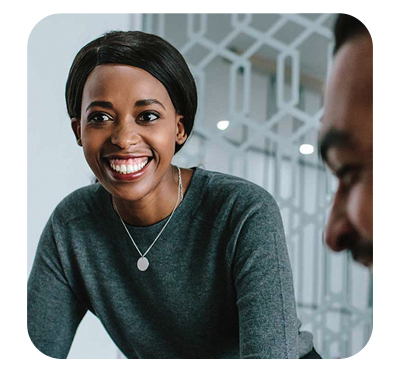 Since 2018, the Fund has benefitted from the diverse range of academic backgrounds that its graduates possess, encouraging all graduates to explore, question, and collaborate, enabling them to push their own boundaries and reach their full potential. 
At the Fund, graduates will work together with colleagues who share their values, a community which contributes together for the future of the Fund's members. As the graduate scheme continues to mature, the Fund looks forward to welcoming future cohorts of graduates and seeing their skills added to its ever-growing pool of talent. 
Graduates
Our Graduate programme is designed to launch careers, providing support to access additional qualifications whilst developing a variety of skills which will propel you into future roles.
Length of Placement
Up to 3 Years
Salary
Starting at £25,878 - Grade 5
Growing With Us
You will develop a range of professional skills, enhancing and accelerating your future career progression. All our graduates have gained professional qualifications and gone on to achieve full time positions.
Entry Requirements
University Degree
Training and Development
Support and guidance is provided to help you gain industry specific training and qualifications
Qualifications Undertaken by our Graduates 
Whilst taking part in the scheme, graduates will grow and develop a wide range of professional, transferrable skills, accelerating their future career progression through their daily work and professional relationships. Further to this, Graduates are enrolled on qualifications specific to their career goals and ambitions. The Fund provides support and guidance for graduates to go on to gain specific industry training and qualifications, enhancing their existing university degrees. 
Examples of Available Placements
Pensions Services
Governance, Risk & Assurance
People & Corporate Services
Operations
Finance
Investments 
Testimonies from Graduates 
"The Graduate Management Scheme has given me the opportunity to work with multiple teams and on a range of projects to gain valuable work experience. The Scheme has also enabled me to achieve a recognised qualification and work towards further qualifications. I have enjoyed the variety of experiences the role has offered, and this experience has enabled me to secure a permanent position within the Fund on the Systems team"
 
"I joined the West Midlands Pension Fund graduate scheme in September 2020. I could see that there was opportunity to do something new and exciting within the Fund, so I applied for the job. Since joining the graduate scheme, I have enjoyed working with different people from multiple areas of the Fund and believe that it has really advanced my skillset. This gave me the knowledge and confidence to apply for a permanent post as a Performance & Data Analyst, which I started in April 2021"
 
"Since starting as a graduate within the Fund, I've been able to work on a very diverse range of projects, regularly bringing my own ideas to the table; this is something everyone at the West Midlands Pension Fund has really embraced. I've also been able to build on my existing skillset by studying for a professional diploma, allowing me to work toward my future career aspirations in an even more significant and meaningful way"
 
"I am incredibly grateful for the opportunity that the Graduate Management Traineeship has afforded me in enabling a change in field, and a consequent positive career trajectory"
Fund Trainee
Our trainee programme offers opportunity for those undertaking a degree to obtain real work experience and to gain exposure to their potential future career, undertaking a range of responsibilities in a professional environment.
Length of Placement
Up to 12 Months
Salary
Starting at £22,369 - Grade 4
Growing With Us
Your first-hand industry experience with us is invaluable for future career progression and has led to several of our Fund Trainees returning to us as Graduates
Entry Requirements
Studying full time for an undergraduate degree which supports an industrial placement opportunity
Training and Development
Work in a professional environment to develop a range of transferrable skills from presentation to communication and time management
Examples of Available Placements
Pensions Services
Governance, Risk & Assurance
People & Corporate Services
Operations
Finance
Investments 
Testimonials from our Fund Trainees 
"I appreciate the development opportunities I have been granted at the Fund and I look forward to using the skills and wealth of knowledge I have gained to progress into my desired career path"
"I have enjoyed being a part of the team and am thankful for the opportunities during my time here. It is what I expected from a placement year and I look forward to using the skills I have developed"
"I appreciate the opportunities I have been given at the Fund to develop relevant working experience – thank you for all of your support and guidance"
"Working as a Fund Trainee has exposed me to vast opportunities, the skills and training I have received is something I will be able to use throughout my career. The welcoming culture has allowed me to settle in quite quickly and I am hopeful for a future career within the Fund"
Apprentice
Length of Placement
Up to 18 months
Salary Starting at
£18,328 Level 2 (over 18s)
£18,786 Level 3
Qualification Level Achieved
Level 2 or Level 3 Apprenticeships. Our apprenticeship scheme has a 100% completion rate, with opportunities to apply to permanent roles following these placements
Education Requirements
Educated to GCSE Level (Grade A-C)
Training and Development
80% on the job - 20% training
Examples of Available Placements
Pensions Services
Governance, Risk & Assurance
People & Corporate Services
Operations
Finance
Investments 
Work Experience
We offer Work Experience a couple times a year, please complete the application in the Downloads section and return to Wmpfrecruitment@wolverhampton.gov.uk 
Places are subject to availability.