WEST MIDLANDS PENSION FUND
Our People - Careers
Our people are our greatest asset and its through their development and commitment to our customers that the Fund achieves success.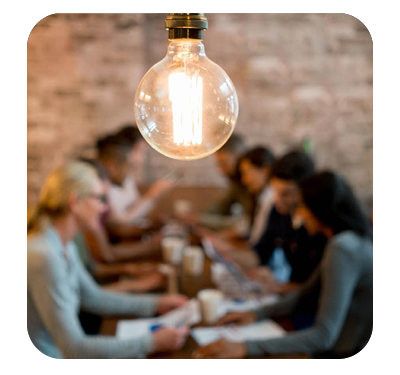 Having the right people with the right skills, knowledge and behaviour is fundamental to the work of the Fund to ensure our organisation is able to respond to our wide range of both internal and external customer needs.
Our People Strategy
The West Midland Pension Fund is one of the UK's largest pension funds. 
As a public service pension scheme, our main focus is on providing a high-quality service to our customers enabling their ability to plan for a comfortable retirement.
Our ability to support our internal and external customers depends on our peoples' ability to manage and deliver a service that is responsive to our stakeholders and customers' needs.
Ensuring people feel confident and effective in their roles is fundamental to the strategy as this drives improved efficiency and productivity. Our People strategy aims to promote an inclusive environment and is aligned to our Corporate Plan and sets out how we will realise our workforce ambition to enable people to reach their full potential which supports the organisation to continue to be a high performing Fund.
We continue to support our people to deliver their roles through the future workplace programme increasing agile working and evolution of service development. Collaboration amongst our people will be paramount if we are to transform our services so that they, and we, can continue to contribute together to create sustainable futures.
To find out more, please view the Our People Strategy in the Downloads section.
Wellbeing and Supporting People
Wellbeing and Inclusion is a key priority for the Fund to ensure our people are happy, feel supported and are engaged at work. We encourage interaction between employees from different service areas to really create a fully inclusive environment.
Our new space within the I9 building was designed with the support of our employees through a Wellbeing Forum. Colleagues were asked what was important to them in making a great working environment; their feedback was then acted upon to create the space in which we now all work. Providing an environment which enables the development of effective working relationships, improves our collaboration, and offers us space to relax and step away from our desks when necessary, is hugely important to us.
Following the move, the Wellbeing, Inclusion and Opportunity Forum continues under the guidance of a dedicated Wellbeing and Inclusion Officer. We are striving to ensure we further improve the space and environment we all want to work in, which in turn, supports our future growth and guarantees we remain an inclusive employer.
Both mental and physical health are an important aspect of our culture and working environment. We constantly strive to find new ways of supporting our colleagues, and utilise an agile working focus, which is continually evolving to support our people with their wellbeing.
The Fund is a member of the Employers Network for Equality & Inclusion (ENEI) which further supports our aim to achieve and promote best practice in equality and inclusion within our workplace environment. It also provides opportunities to continue to shape and develop innovative ideas for how we work now, and in the future.
We have also taken the Mental Health at Work Commitment, which is endorsed by CIPD, that offers the Fund a way to publicly declare that mental health is a priority. In addition, we are working towards the British Dyslexia Association Smart Award which further underlines our commitment to diversity and inclusion.
Within the Fund, we have fully trained Mental Health First Aiders who can provide help and support if a colleague is in need and signpost them to appropriate agencies if required.
As an Investors in People Gold accredited organisation, we strive to embed excellence in our organisation and recognise the value and achievement of our people. We feel by achieving gold status, our organisational excellence is recognised, which testament to the fact that everyone is fully engaged in our vision. 
We are committed to building a workforce that is reflective of the diverse community we service. As employees of the City of Wolverhampton Council we strongly believe in adding value through diversity, inclusion and equality. We encourage, inspire and value an inclusive culture where employees can flourish, thrive and be themselves. The Fund supports the equality forums held at the City of Wolverhampton Council to ensure our workforce has a voice, employees feel empowered to speak up and everyone is treated with respect.
Accreditations
The West Midlands Pension Fund and the West Midlands Integrated Transport Authority Pension Fund work hard to be best practice organisations, delivering customer-focused services, while providing value for money to its stakeholders. Over the years, we have won a number of awards for excellence in both pension investments and administration:
---
Investors in People (IiP) - Gold Award

Investors in People aids in embedding excellence in an organisation and recognising the value and achievement of its people. Achieving 'Gold' status recognises our organisational excellence and is testament to the fact that everyone is fully engaged in our vision.
---
UK Stewardship Code

The Financial Reporting Council (FRC) UK Stewardship Code is recognised as an effective standard for asset owners and asset managers to comply with and demonstrate best practice in discharging their stewardship responsibilities.
---
PASA - Pensions Administration Standards Association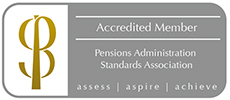 The Pensions Administration Standards Association (PASA) has been created to provide an independent infrastructure which will set, develop, guide and assess administration standards.
---
Enei - Employers Network for Equality and Inclusion
We are committed to building a workforce that is reflective of the diverse community we serve. We strongly believe in adding value through diversity, inclusion, and equality.
---
Customer Service Excellence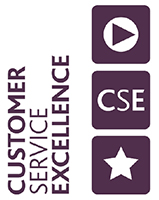 The Government wants public services for all that are efficient, effective, excellent, equitable and empowering – with the citizen always and everywhere at the heart of public service provision.
---
ACCA - Association of Chartered Certified Accountants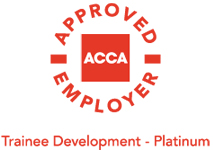 The ACCA Qualification is the world leading accountancy qualification for aspiring financial professionals – providing students with the skills, knowledge and values to have successful careers and lead the organisations they work with into the future.
---
Mental Health at Work Commitment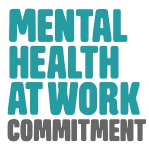 The Fund is committed to supporting the mental health and wellbeing of all of our staff. That's why we've taken the Mental Health at Work Commitment and are currently implementing and delivering a programme of activities, based on an action plan, to ensure that everyone can have open and honest conversations about their wellbeing in the workplace and feel supported. We are committed to supporting our employees to fulfil their potential and perform at their best in work.
---
Dyslexia – Bronze

In addition, we have Bronze Organisational Membership with the British Dyslexia Association and are working towards their Smart Award, which further underlines our commitment to diversity and inclusion. Wherever possible, the Fund will accommodate any reasonable adjustments that are needed for an individual to thrive.