Pension Awareness Week 2022
It is Pension Awareness Week from the 12th - 16th September. Are you in control of your pension benefits?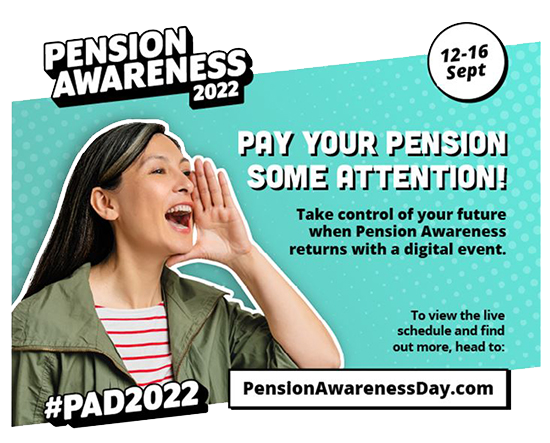 Sep 1, 2022
Pension Awareness Week 2022
Pension Awareness Week is a time of the year where, for one week, the pensions industry comes together to provide free events, webinars and pension clinics to help members understand pensions and how to achieve the retirement they want. 
The aim is to boost people's engagement with their pensions.  
To help you engage with your LGPS benefits and to celebrate Pension Awareness Week, the West Midlands Pension Fund is providing a host of support such as:
Pension Roadshow events across the region so you can come and speak to a Fund officer face to face
Delivering several "LGPS & You" webinars to explain the benefits of the LGPS, how your benefits are calculated and explaining your retirement options, click on one of the following dates to book on at either 10am, 2pm or 4pm:
We will be providing a 3-hour "Planning for your retirement" workshop for members who are over the age of 55, if you would like some more information or like to register to attend please contact our Members Service Team.
We would like to encourage you to view your 2022 Annual Benefit Statement, this can be found online using the Pensions Portal
We have compiled a list of FAQs and a video to help you understand your statement
Pension Awareness Week was originally designed back in 2014 by a group of pension experts who called themselves "The Pension Geeks". This group has come together with several other companies to offer free information about saving for the future. To find out more information please visit pensionawarenessday.com or to book yourself on a variety of free pension events please visit pensionawarenessday.com/live-shows.